Greetings Brothers and Sisters,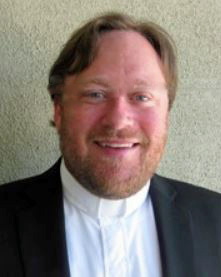 First of all I want to welcome you and wish you God's peace on behalf of myself and the congregation of Spirit of Joy (SOJ)! I attended Claremont School of Theology as well as Pacific Lutheran Theological Seminary in Berkeley California. Before that I studied at Loma Linda University where I received master degrees in medical ethics and chaplaincy. I was ordained by the Evangelical Lutheran Church in America and became Pastor of SOJ in the Fall of 2010. Prior to that I served as a hospice chaplain here in the Valley for a number of years. If you would like to know more about what we believe as a Church please click the following link http://www.elca.org/Faith/ELCA-Teaching
As a community of faith our core theology is rooted in Scripture, God's Grace and Salvation through the Cross, and the call to do God's Justice in the World. Hospitality is one of the most important ministries at SOJ. Regardless of where you are on your faith journey you will be welcomed with tolerance and kindness here. Perhaps you find yourself struggling in life with grief, loneliness or any other life situation. We invite you to come and meet people who themselves have struggled and want to be there to walk with you through the valleys of your life. Whether you have a family or are all alone we have a place for you to belong and ministries that will meet your needs.
We also acknowledge that in our community there are many needs. We have hunger ministries, tutoring for children of all ages, and other outreach opportunities for you to help us serve the community in which we belong. Please come and have your souls spiritually nourished through Worship, Bible Study, or any other event we have going on. I look forward to the opportunity to meet you and share in the collective story of God's love we are all apart of as Disciples of Christ!
Blessings,
Pastor Brian