Tutoring
Mondays, 3:30 – 5:00 pm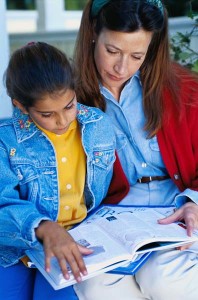 The tutoring program is up and running; meeting every Monday with the exceptions of school holidays. This outreach is for everyone in the valley, not only Spirit of Joy members. If you have or know a child in grade school who is struggling with a particular subject, or simply just trying to get ahead, feel free to stop by. This program is completely free and is led by California Credentialed teachers.
Lenten Soup Supper & Study – The Book of Numbers
This year, we are excited to offer two opportunities to attend our Lenten Bible Study and Soup Supper.  The first study will begin at: pm and the second study will begin at 4:00 pm and the second study will begin at 6:30 pm.  The soup supper will be served from 6:00 pm-6:30 pm.
Lent is a time where we are encouraged to explore deeply who we are as God's children and what it means to be a part of God's family.  This year our Lenten series will explore the book of Number, as well as, the Spiritual theme of "Journey".
Please visit the sign up sheet on the welcome table to ensure there is enough soup to go around.  We look forward to seeing you there!
Youth Fundraiser – Panera Bread
Monday, March 11 4:00 pm – 8:00 pm our youth will be heading to their National Youth Gathering in 2021 which will be held in Minneapolis, MN.  It sounds like a ways away, but will be here in the blink of an eye.  We are beginning our fundraising efforts as it requires a lot of money to attend.
Please consider joining us on Monday, March 11 at Panera.  20% of their profit will be returned to us.  You must present a flyer when ordering. Pick one up in the lobby today and help support our high school youth.
Don't forget to pick a Scrip card for Panera's also from our scrip table!