After School Tutoring
Mondays from 3:30 p.m.-5:00 p.m.
This outreach is for all students in the valley, from grammar school through high school. If you have or know a child who is struggling with a particular subject, or simply just trying to get ahead, feel free to stop by. This program is completely free and is led by California Credentialed teachers.
Joy Kids' Club and Confirmation
Tuesdays at 5:30 p.m.-7:00 p.m.
Joy Kids' Club is geared for children from pre-school (potty-trained) through grade 5. All children are encouraged to invite their friends. This Bible-based event includes a light meal, songs, stories, crafts, and games.
Confirmation, which is the program for our middle and high schoolers (grades 6-8), will run concurrently with Joy Kids' Club.
Spirit of Joy's Scrip Program
It's easy to buy and use, and makes perfect gifts. When you use scrip instead of cash or credit cards you're "gifting" yourself and Spirit of Joy. They work just like gift cards, there are no hidden fees, and they are simple to use.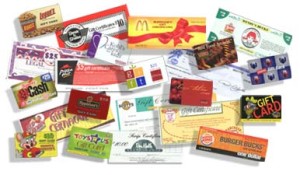 Drop by the scrip table and check out all of the stores and other vendors that take scrip. Most local vendors are kept on hand, and can be picked up at the scrip table. If your favorite vendor is not available you can order cards and they will be available to pick up usually the following Sunday.
Women of Faith Bible Study
Second Thursday of each month at 10:30 am
The Women of Faith Bible study group meet monthly for scripture study, spiritual support, and fellowship.
Men in Action
2nd & 4th Saturday of the month at 8:00 am
All men are invited to the Men's breakfast at J & J Diner located at the corner of State Street & Seventh Street in the city of San Jacinto.