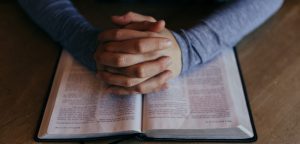 Greetings Sisters and Brothers in Christ,
As Pastor of this church, your physical and spiritual health is my priority. In consultation with ELCA leadership, state and local agencies and the Church Council Spirit of Joy are taking the following steps to keep our members and community safe:
We are suspending all official church gatherings and functions on campus for a minimum of the next two weeks. This includes Sunday worship, Lenten Bible study, and Joy Kids, Youth and Confirmation, etc. We will reevaluate the situation and assess whether we need to be closed longer in the best interest of our members and community.
Our staff will be working remotely to meet the logistical needs of the church
I want you to know how much I pray this day for God's peace to be upon you and our community of faith and the communities in which we live during this time of challenge in our world. I invite you to breathe deeply and hear the words of Isaiah:
do not fear, for I am with you,
do not be afraid, for I am your God; I will strengthen you, I will help you, I will uphold you with my victorious right hand. (41:10)
Right now, because of the Corona Virus, many in our community are being gripped by fear, and it is all more important that we remember that we have nothing to fear as God's children. There is, however, a difference between concern and due diligence. Having extra food and water for any emergency is prudent. Hoarding goods and fighting over them is a sign of greed and reactivity. I pray care for neighbors will prevail during this time in history. The good news is that Christ calls us to be light in dark times. If you are out in the community, I encourage you all to radiate that light through word and deed.
Martin Luther wrote on the issue of plague during his time and the role we have the opportunity to play:
"It is not forbidden but rather commanded that by the sweat of our brow, we should seek our daily food, clothing, and all we need and avoid destruction and disaster whenever we can, as long as we do so without detracting from our love and duty toward our neighbor. How much more appropriate it is, therefore, to seek to preserve life and avoid death if this can be done without harm to our neighbor…"
Luther here and throughout his discourse, advises us to care first and foremost both for our well-being and that of our neighbor.
I recognize that this is disheartening and inconvenient. I want you all to know that though the gatherings at church will not be occurring, our ministry and membership as a body of Christ does not end. Our need for the time of devotion, prayer, and care for one another is more paramount than ever. To make sure your spiritual needs are met, the following steps will be taken:
Weekly audio sermons and Lenten devotions will be provided via email and the website to help you in your personal spiritual growth
If you need to purchase Scrip or have other needs from the office, you can call and leave messages on the main number, and those needs will be addressed as quickly as possible.
Our church home must be maintained, and devoted staff cared for, so if you need assistance in giving your tithes and offerings, you can drop them in the mail slot at church, mail them, or staff can pick them up at your home if need be.
I will be available via phone and in-person for spiritual emergencies or to offer an encouraging word or prayer during this season of struggle.
We have a list of volunteers already available to gather groceries, medical supplies, or meet other needs of the members who are homebound out of an abundance of caution. I urge you who are vulnerable because of age or health condition to please allow us to help you during this time.
If you have extra supplies, we can pick them up and store them at church for those who may need essential goods that are in short order during this time.
In addition to the work we do together as a church, there are some spiritual disciplines I encourage us to engage in while with our families:
Prayer will be all the more critical during this time. At 9 am and 8 pm, I encourage us to pause and pray together wherever we are. During that time, let us pray for our global leaders, health professionals, those fighting the Coronavirus, for peace for our communities, the alleviation of tension, and for God to guide us to a speedy end to this time of social distancing.
Use this time to catch up on daily devotions, spending time with family and reflecting deeply on how more poignant Jesus' promise of Salvation is during periods in history, which can seem hopeless.
Take time to call family, friends, and fellow church members to offer encouragement and make sure they are safe.
And of course, Be Still…… and know that God will work out all things for the good!
Please know that these decisions are made are out of an abundance of love and concern for you all! I am sorry for the inconvenience it has caused you! I keep you in my daily prayers and encourage you to call me directly should you need anything!
My direct number is 951-640-9843
God's Peace,
Pastor Brian